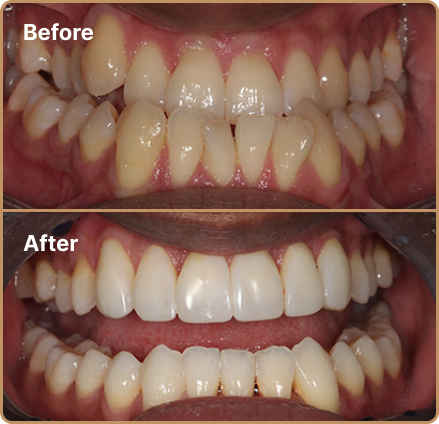 What is an underbite?
An underbite is a situation where the lower jaw sits forward in front of the upper jaw – it is sometimes called a reverse bite or class III bite. The severity can vary and will affect how it can be treated.
What causes an underbite?
It is usually caused by the top and bottom jaws being different sizes. It can also be cause due to missing teeth in the upper jaw which causes the jaw to shrink in relation to the lower jaw.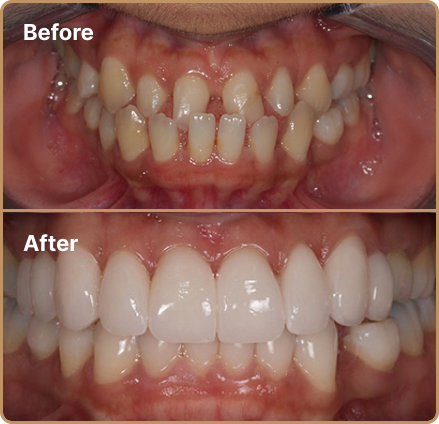 There are many ways to fix an underbite with Invisalign being a great option. However jaw surgery may be needed in some cases. Whilst jaw surgery isn't always an option for patients for a number of reasons (cost, practicality etc), quite often underbites can be fixed with Invisalign clear braces even with a result which isnt perfect, but significantly improved.
Can invisalign fix underbite?
Yes and it can work very well. Sometimes teeth extractions may be required in order for the lower teeth to sit inside of the upper teeth.
Here are a few cases treated with Invisalign to correct underbite.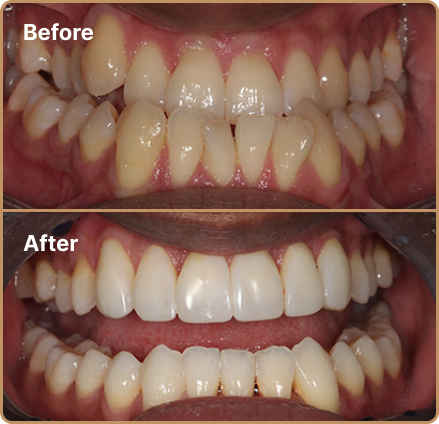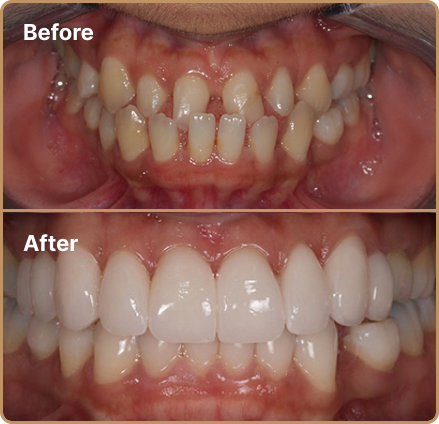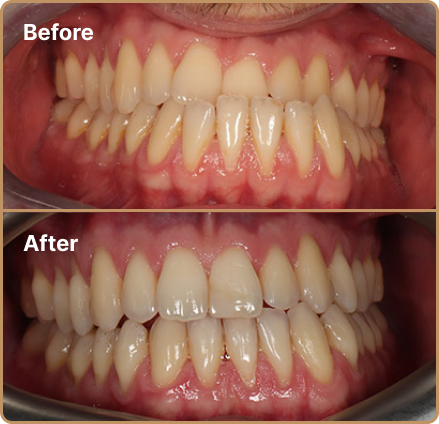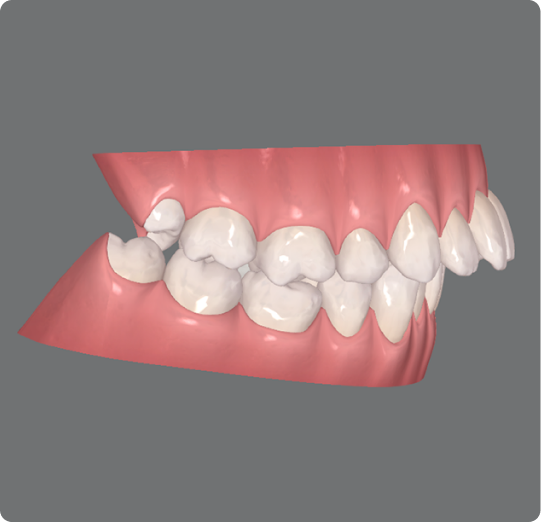 Top jaw usually larger than the lower jaw
Missing lower teeth can cause an overbite
Lower jaw is often quite smaller which causes an overbite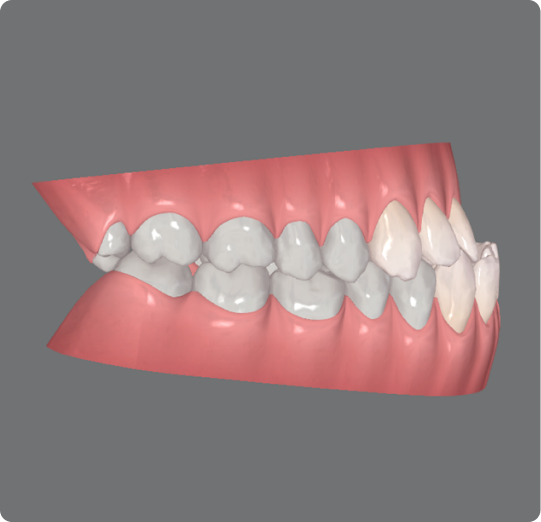 Lower jaw is forwards compared to upper jaw.
This can happen if there are teeth missing in the upper jaw.
This is often caused by a larger lower jaw.
Google rating score of 4.8 of 5, based on 350+ reviews
Got my Invisalign and whitening with dr Kunal at the Fleet Street branch and it really has been life changing. He's given me the confidence to smile and laugh without covering my mouth. Very professional and listens to what i wanted and always exceeded my expectations. Also makes the entire Invisalign journey easy and comfortable as he was always there to answer any questions I had at any time. Highly recommend ruh dental and dr Kunal. It really is the best decision I've made. Had so many compliments on my teeth, even by strangers.
I've been wanting to come to Ruh dental for years for a perfect smile, my experience has been amazing, the whitening kit really has brightened my teeth I'm always getting compliments from everyone so I'm very glad I chose Ruh.
I couldn't be happier with my experience at Ruh Dental. The staff are all really friendly and helpful, and every step of the treatment was clearly explained with no sales pressure at any time. My dentist was amazing and I'm so pleased with the outcome.