8 Week Money Back Guarantee*
100% money back guarantee if your teeth are not straighter in 8 weeks
3000+ Happy Invisalign Patients
Having completed over 3000 Invisalign cases, we are proud to be recognised as one of the leading Invisalign provider in London and Manchester
Invisalign clear aligners are the best way to straighten teeth without braces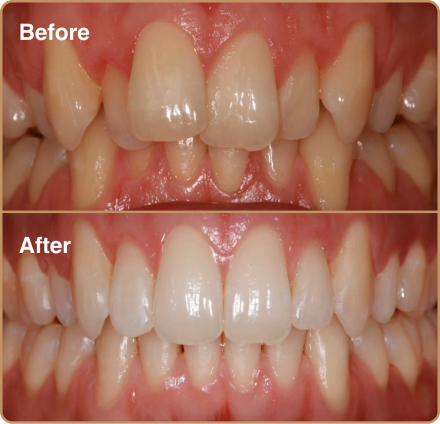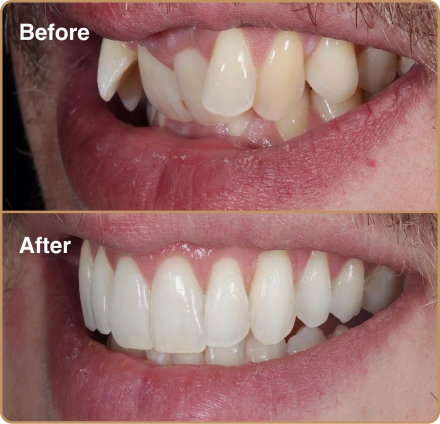 Why have Invisalign at
Ruh Dental

?
Invisalign is a clear brace system which straightens the teeth discreetly, with most cases being able to completed within 6 months (depending on complexity)
The treatment is completely digitally planned which improves accuracy and the efficiency of the tooth movement.
Furthermore, by taking a 3D digital scan of your teeth we are able to show you an outcome simulation of what your teeth could potentially look like after treatment. This way you can see the improvement before you commit yourself to having treatment
Straighten your teeth without anyone ever knowing
Invisalign is a clear brace system which straightens the teeth discreetly, with most cases being able to completed within 6 months (depending on complexity)

Straighter teeth in 3 months

Clear braces, so nobody will know

Close gaps, fix overbites and misaligned teeth

Save time with fewer clinic visits

Affordable with 0% finance plans
Google rating score of 4.8 of 5, based on 200+ reviews
Got my Invisalign and whitening with dr Kunal at the Fleet Street branch and it really has been life changing. He's given me the confidence to smile and laugh without covering my mouth. Very professional and listens to what i wanted and always exceeded my expectations. Also makes the entire Invisalign journey easy and comfortable as he was always there to answer any questions I had at any time. Highly recommend ruh dental and dr Kunal. It really is the best decision I've made. Had so many compliments on my teeth, even by strangers.
I've been wanting to come to Rüh dental for years for a perfect smile, my experience has been amazing, the whitening kit really has brightened my teeth I'm always getting compliments from everyone so I'm very glad I chose Rüh.
I couldn't be happier with my experience at Rüh Dental. The staff are all really friendly and helpful, and every step of the treatment was clearly explained with no sales pressure at any time. My dentist was amazing and I'm so pleased with the outcome.
How Long Does Invisalign Take?
The length of treatment depends on the complexity of tooth movement required.
On average the time take are listed below: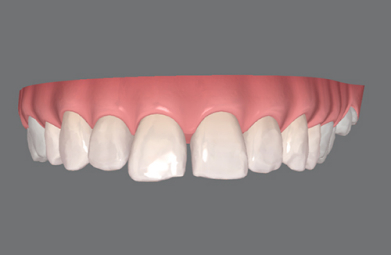 Invisalign lite
6-9 months
Small gaps
Mild crowding of teeth
Mild or no bite problems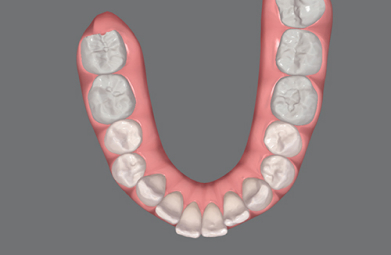 Invisalign Moderate
9-12 months
Crowded teeth which will take longer than 14 weeks to correct
Correct underbite (mild)
Correct overbite (mild)
Gappy teeth (more than 1mm gaps)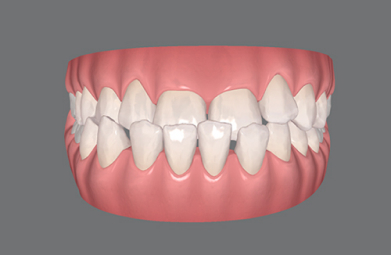 Invisalign Full / Complex
12-24 months
Complex Invisalign
Bite problems
Severely crowded teeth
Severely gappy teeth
Correct underbite (large)
Correct overbite (large)
How much does Invisalign cost?
Invisalign Lite
14 Aligners
2 sets of refinements
Home Whitening Kit
3 x vivera retainers
0% finance from £145 per month
From £3499
MOST POPULAR
Invisalign Moderate
20 Aligners
2 sets of refinements
Home Whitening Kit
3 x vivera retainers
0% finance from £154 per month
From £3699
Invisalign Full
Unlimited Aligners
Unlimited refinements
Home Whitening Kit
3 x vivera retainers
0% finance from £175 per month
From £3799
Suitable for:
Mild crowding of front teeth
Small spaces between teeth
Mild overbite correction
Suitable for:
Moderate crowding of front 6-8 teeth
Overbites and underbite correction
Mild anterior open bite corrections
Suitable for:
Severe Crowding needing tooth extractions
Large overbites and underbites
Large rotations on teeth
Moderate / large anterior open bites
How Does Invisalign work?

Consultation, 3D scan with before and after simulation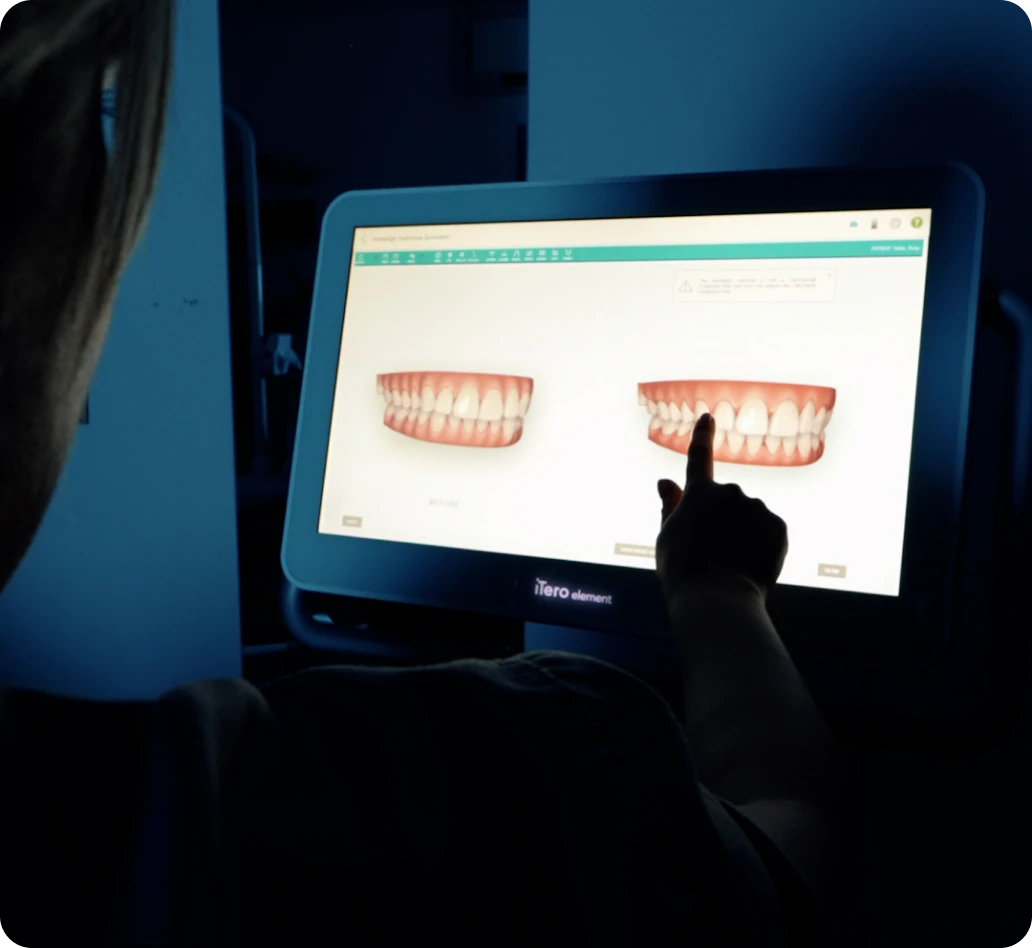 Clincheck Simulation sent to you for
your approval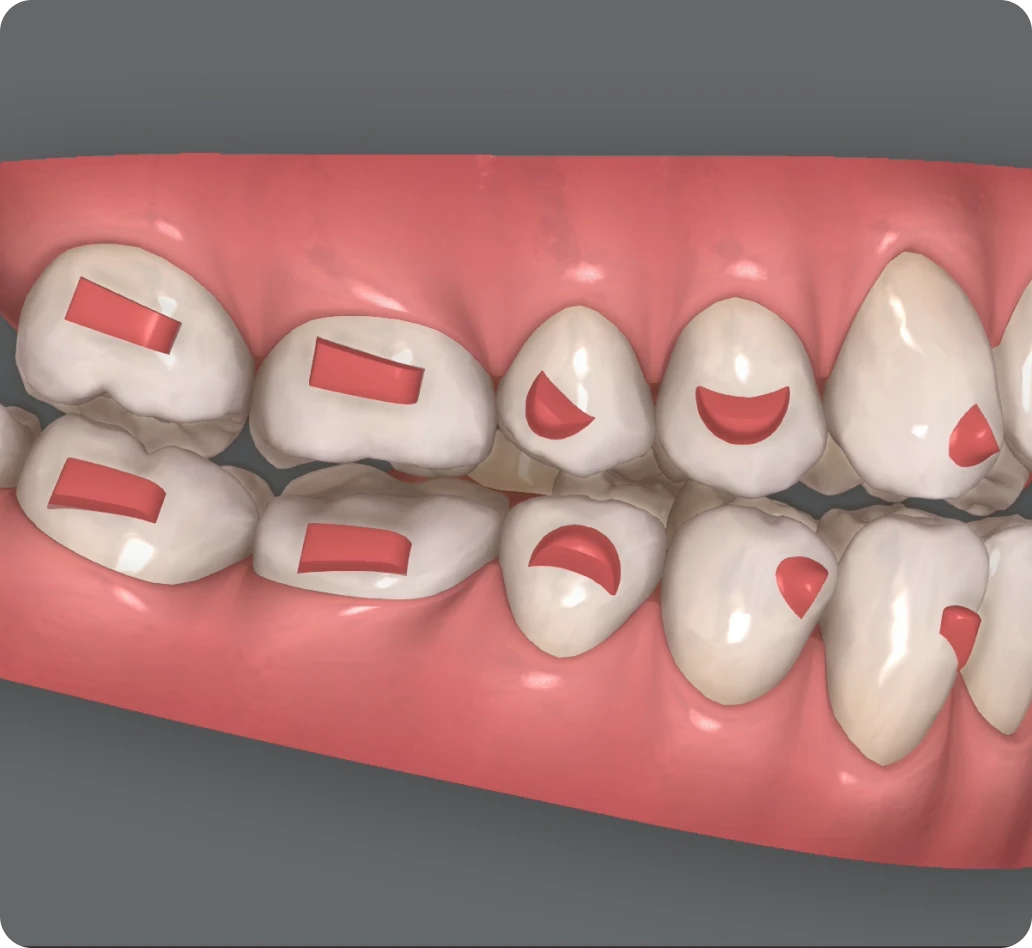 Fitting of aligners in the mouth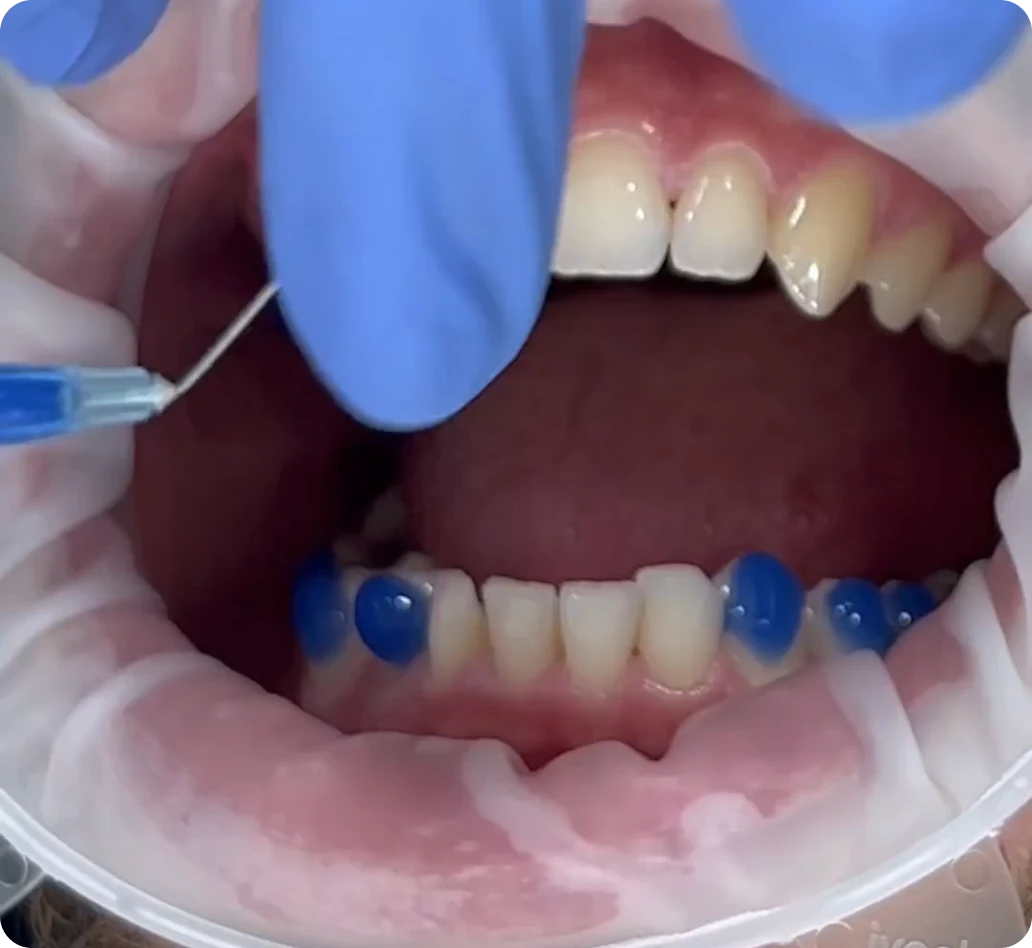 Invisalign & Composite bonding is a very popular option for a smile makeover. The reason we recommend Invisalign first is that it will help:
Align teeth – making them straighter, this will then reduce additional treatments needed with composite bonding or porcelain veneers afterwards
Correct the bite – If you are thinking about composite bonding, the bite needs to be suitable. Certain bite patterns such as a cross bite or underbite will not be suitable for composite bonding as it can cause damage to the composite bonding causing it to chip and crack away.
This is one of the reasons, we do not recommend at home teeth aligners, as the bite quite often is unsuitable for composite bonding at the end. Having Invisalign clear braces treatment with one of our dental experts will ensure that your bite is suitable for composite bonding.
You can see some of the other issues with DIY teeth aligners and teeth straightening at home at one of our useful blogs.
The same applies for Invisalign & porcelain veneers as you can see in this case below, the bite was first corrected using Invisalign clear braces. We then used a combination of Porcelain veneers and dental bridges to complete this smile makeover.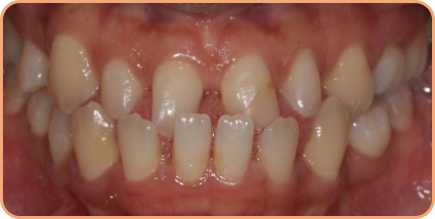 Underbite with Invisalign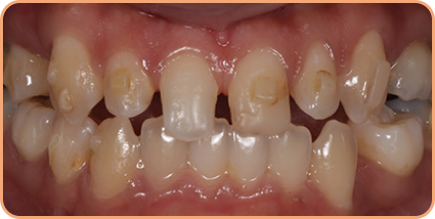 Correct underbite with Invisalign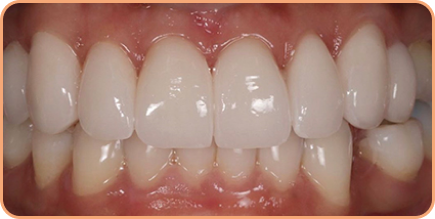 Porcelain Veneer treatment after Invisalign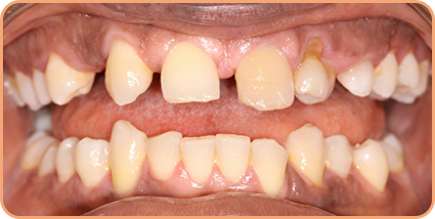 Patient before Invisalign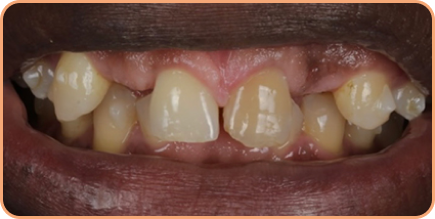 Patient after Invisalign – spaces opened up for dental bridges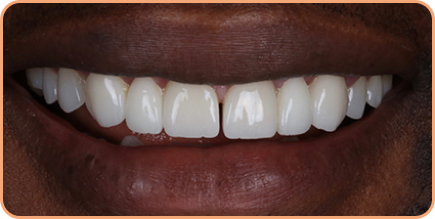 Patient after with new porcelain veneers and bridges
A common problem that we see is patients who need Invisalign to align the teeth as well as dental implants. In this situation we would advise a short course of Invisalign to align the teeth and then once the teeth are straightened, the placement of the dental implants.
Sometimes we can even open up spaces up for dental implants with Invisalign. This is an example here below, where a patient had Invisalign to open up a space for a dental implants. The space was then replaced with an implant giving the patient a much more balanced and symmetrical smile.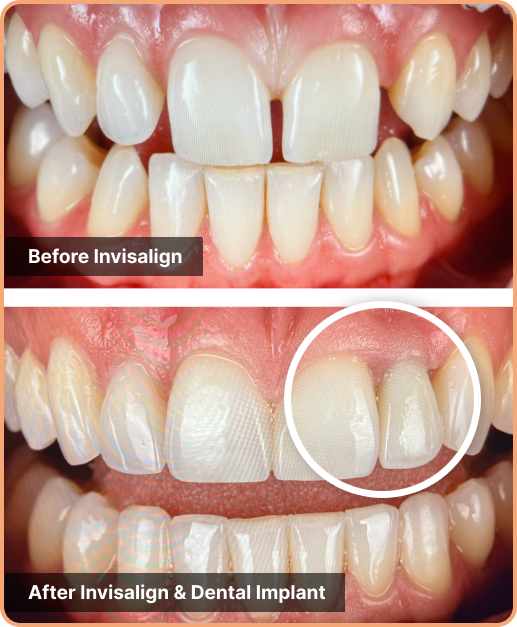 Frequently Asked Questions
How long will my Invisalign treatment take?
Invisalign treatment lengths will vary depending on the complexity of tooth movements required. Most Invisalign Lite cases take around 6-9 months. Invisalign Moderate Cases 9-12 months and full / more complex Invisalign cases can take any where up to 12-24 months. This is discussed with you at your consultation.
Is Invisalign the right option for me?
Invisalign is a discreet and comfortable alternative to traditional braces, using clear aligners to gradually shift your teeth into place. With Invisalign, you can eat and drink whatever you want and you won't have to worry about damaging brackets or wires. Plus, the clear aligners are hardly noticeable, so you can feel confident no matter where you go.
Is Invisalign better than braces?
One of the biggest advantages of Invisalign is that they are removable, making it easier to clean teeth and maintain good oral hygiene. They are also more comfortable and have a lower risk of causing gum irritation or mouth sores. However, braces can be more effective in certain cases and may be a better option for severe dental problems. Ultimately, the best way to decide which option is right for you is to discuss with your dental health professional
What is included in my Invisalign treatment?
Invisalign clear brace packages at Ruh Dental offer a number of different benefits including the Invisalign aligners, home care pack, home teeth whitening at the end and a set of retainers.
How discreet are the Invisalign aligners?
Invisalign aligners are clear so when they are worn, they are hardly noticeable. Furthermore they are removable so if you need to take them out for a special event, presentation or speech, they can be removed.
How Can Invisalign solve my protruding teeth?
Protruding teeth, buck teeth, goofy teeth are all common complaints we see from patients who want this fixed. The good news is that Invisalign clear braces can fix this problem which also gets called an overbite. Please review the blog – (connect to blog) for more details on this common problem.
How will Invisalign affect my speech?
For the first few weeks Invisalign clear braces can change your speech. However, after a few weeks of initial adjustment you will quickly get used to it.
How comfortable are the aligners?
Because of the soft and smooth material that they are made from, Invisalign clear aligners tend to be very comfortable. There is always some initial discomfort in the first few weeks of treatment whilst the teeth are getting used to the pressure applied to them, but this quickly settles.
How many hours a day do I need to wear my aligners?
Invisalign clear braces must be worn for 22 hours a day to ensure the best outcome. They are change on a weekly basis. Upon fitting the Invisalign clear aligners, you receive a batch of them to change every week.
What are Invisalign attachments?
Invisalign attachments are small tooth coloured buttons which are applied to the tooth surface and removed at the end. Their purpose is to provide additional grip for the clear braces to improve the efficiency of the tooth movement. They also have specialised shapes to move the teeth in certain directions.
What if I lose my aligner?
Don't panic! As we use digital scans and records for all of our Invisalign treatments we can simply re-order you the clear aligner that was lost. We would recommend you seek advice from your Invisalign dentist. In the meantime go back and wear the previous clear aligner.
Do I have to wear retainers after treatment?
Retainers must be worn after all orthodontic treatments not just Invisalign, even with metal braces they need to be worn. This is because the teeth like to drift back to where they originally once were positioned. In order to prevent this from happening retainers must be worn at night.
How much time will I wear the retainers after the treatment is done?
We normally recommend wearing retainers for life to ensure that the teeth stay in the correct position after having Invisalign treatment.
Can you get Invisalign on the NHS?
As Invisalign clear braces are classified as cosmetic treatment, they are not available on the NHS.
Is Invisalign worth it?
If you are concerned about, protruding teeth, gap teeth or crooked teeth, Invisalign clear braces could be a good option for you. They are much more discreet than metal braces and in most cases get faster results. If you are considering treatments such as composite bonding or porcelain veneers, then you may need your bite corrected before hand with Invisalign clear aligners. For this reason we think Invisalign is most definitely worth it!
How can I know more about Invisalign?
We currently offer free Invisalign consultations to help you understand your treatment options. During this process you also receive a free simulation to show you what your teeth could look like after treatment has been completed.
Ruh Dental Invisalign Money Back Guarantee*
Ruh Dental Invisalign money back guarantee (MBG) will provide a full refund to patients who have worn all their 8 aligners compliantly for the first 8 weeks with no improvement in straightness of the teeth.
Straightness is defined as better aligned or change in tooth position in line with the pre-approved clincheck simulation.
MBG is only applicable to treatment plans with 1 week changes.
If Straightness is questioned, it can be measured objectively with a digital scan at the 8 week review and will be compared to the scan which the aligners were fabricated from.
MBG is only applicable at the 8th week and not after or before this.
Patient must show evidence of wearing all 8 aligners which will be checked to ensure appropriate compliance.
The suggested 8 week period begins from the day the aligners are first fitted
MBG is excluded for patients who do not wear their aligners as advised for the specified time and those who's teeth are tracking slower than expected.
Any Invisalign treatment requires strict compliance and commitment in the case of non compliance due to financial reasons, or not wanting to continue treatment for personal reasons in the 8 week period, MBG will be void
If MBG is approved and full financial refund obtained, all further treatment with Invisalign at Ruh Dental will cease