What is a smile in a day treatment & how can it help you get the smile you want? Learn how to transform your smile today & how Ruh Dental can help you
What is smile in a day?
Smile in a Day is an innovative procedure that allows patients to get their dream smile without having to wait weeks or months for results. During this single-day treatment, patients receive 4-6 dental implants which are placed into the jawbone. Once the implants are placed, an impression, jelly mould or scan of the implants are taken and given to an on site technician to then create a full set of fixed teeth. The technician will then carefully construct a full set of fixed teeth to be attached to the implants. This huge benefit is that it can all be done in one day, so that you can leave with a Same day smile.
How Does It Work?
The process begins with an initial consultation and examination. During this appointment, your dentist will assess your teeth or dentures, then take the necessary x rays and discuss your desired aesthetic outcome. From there, your dentist will create a plan of action with a dental technician to ensure that we have the correct colour, shape and size of teeth that fit your mouth naturally.
The second appointment then is for the removal of the failing teeth (if needed) with the dental implants placed straight afterward. Once the technician has made the full set of fixed teeth on the same day, the teeth are then attached to the implants and checked for comfort and aesthetics.  On the day of your Smile in a Day procedure, all of this will be done one after the other with minimal discomfort or downtime. Before you leave, you'll be able to enjoy an even brighter smile!
---
---
Benefits of Smile In A Day
With Smile in a Day, patients no longer have to worry about waiting weeks or months for their desired results; instead they can enjoy beautiful smiles almost immediately! Additionally, because all of the necessary components are created on site by skilled technicians using high-quality materials, this procedure is also much more affordable. Lastly, because this treatment only requires one visit instead of multiple appointments over time, it saves time as well as money!
What is the procedure for smile in a day ?
The smile in a day or All on 4 procedure is relatively straightforward and can often be completed in just one day. During the procedure, your treating dentist will place four titanium dental implants into the jaw at specific angles and depths to maximize stability and strength. This allows for fewer implant posts than traditional implant procedures, which requires individual posts for each missing tooth. Once the dental implants have been placed, a full set of fixed upper or lower teeth is attached to the implants for immediate results.
Smile in a day cost
The investment for Smile in a day  including the fixed set of teeth start at £12,995, which can increase depending on the complexity and additional treatments that may be required. This includes the cost of all the components required in addition to the cost of the surgical procedure and technical fabrication of the fixed teeth which you will leave with on the same day. Additional procedures may be required, however this will all be discussed with you in detail at the consultation appointment.
Benefits of smile in a day treatment
Smile in a day or All on 4 dental implants offer several advantages over traditional dental implant procedures. Since only four implants are needed to support the entire arch of fixed teeth, the procedure reduces healing time and promotes faster recovery. The added stability also greatly reduces the risk of failure associated with traditional implant procedures.
You can get your new smile within 24 hours
Once you have been suitably assessed at the consultation appointment along with taking the necessary x rays and measurements, you are then booked in for the treatment appointment where the dental implants are placed and simultaneously attached to them are the full set of fixed teeth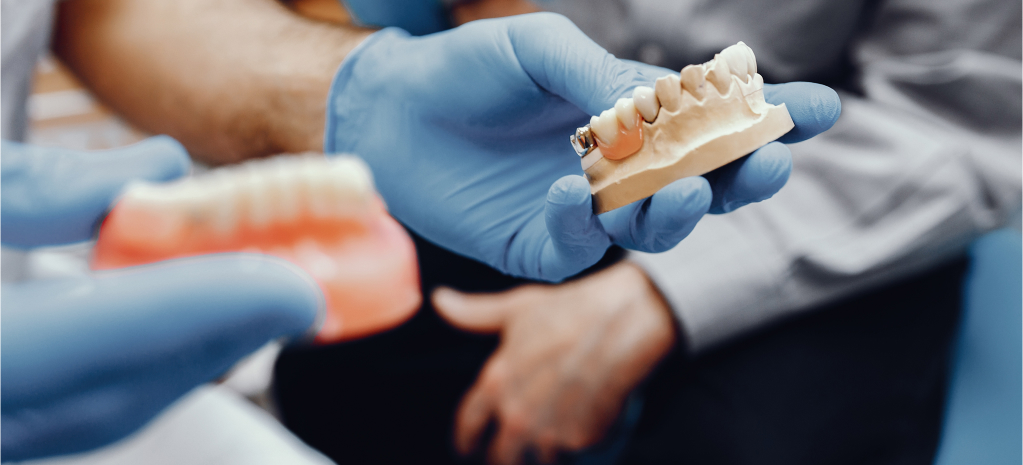 An easy way to replace missing teeth
Replacing missing teeth is not only important for aesthetic reasons, but also for preserving your oral health. Fortunately, there are now a variety of options available to replace missing teeth, one of which is dental implants. Dental implants are a safe and effective way to restore your smile, offering long-term solutions that look and feel natural. Moreover, smile in a day or all on 4 implants are a great easy option to replace missing or failing teeth as the dental implants and fixed teeth are placed all in one day.
---
---
Long lasting
As the fixed teeth are supported in the jaw by 4 longer uniquely angled dental implants, the force of the bite is more evenly spread across the whole jaw bone which then reduces the force going through the individual implants and can therefore increase the longevity of them.
Your new teeth will give you confidence
Confidence is negatively impacted by not having a smile that you can be proud of. This can affect you emotionally, socially and make you very self conscious. Luckily a same day smile is an feasible option which can replace your missing teeth on the same day.
Smile in a day before and after

What implants do Ruh Dental use for a smile in a day?
Ruh Dental use dental implants from the top implant manufacturers Nobel Biocare & Straumann